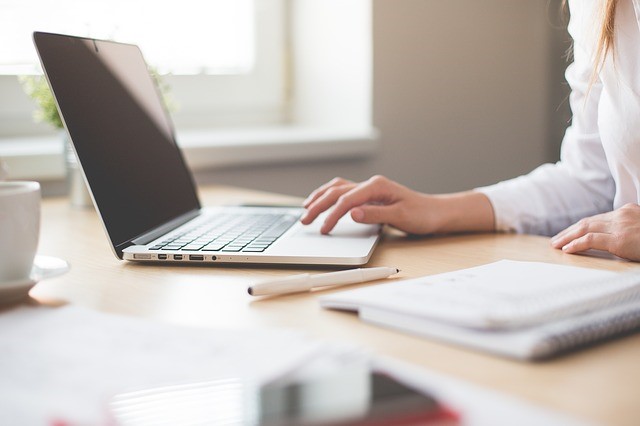 When you own and operate a business, there are so many things to take care of on a daily basis that it can easily become overwhelming. When that happens, stress and frustration can keep you from reaching your goals, so it's essential to use all the resources at your disposal in order to make the most of your business. Fortunately, advances in tech over the last few years have made it easier than ever for business owners to stay on top of their game without the stress. From freelancers who can help you get tasks done to online resources for marketing and networking, there are plenty of ways you can use tech to get ahead with your company.
It's important to make sure you have all the right tools for your needs, so first consider what you might require to stay in contact with your customers. Smartphones, tablets, and a fantastic website can all help you make the most of your communication with the people who can make your business thrive, so those are great places to begin.
Here are a few great tips on how to make the most of your business using tech.
Get the right phone
A good smartphone can help you stay connected to your customers, take photos of your products to upload onto a website, and even network, so look for a device that has all the features you need while sticking to your budget. The new iPhone 11 Pro Max has extended battery power and an all-new triple-camera system, meaning you'll be prepared no matter what your day throws at you. More of an Android fan? Check out the Note 10 Plus, which has a large screen so you can take notes with ease.
Finances
Keeping track of your finances is essential, but it's not always easy to navigate when you're running your own small business. There are several resources online and via apps that can help you stay on top of your income, collect payment from your customers, and track your inventory. Look for a payment system that will combine all these things into an easy-to-use program that will keep your business on track while ensuring that your customers are well taken care of.
Create a marketing plan
Marketing your business can take a lot of time, money, and effort, but you can simplify the process by using a free online template to plan out your route. You can figure out your goals, create a budget, and look for new marketing channels, all while taking a look at what you need to offer your customers that your competitors can't. Think about what you need in a business plan before you get started so you can create a customized strategy.
Cybersecurity
Many small business owners think they aren't at as much at risk of data loss as bigger companies, but the unfortunate truth is that small businesses are at a bigger risk simply because hackers and data thieves expect them to be unprotected. In order to keep your data and sensitive customer info safe, you'll want to make sure you have security measures in place. Look online for a service that fits your budget and gives you peace of mind when it comes to your information.
Turning your business into a success takes a lot of work and dedication. However, with a little help from technology, you can ensure that you're able to focus on the most important tasks with far less stress than before. Utilize all the free resources you can by checking online throughout the year.
Guest Bloger | G. Martinez