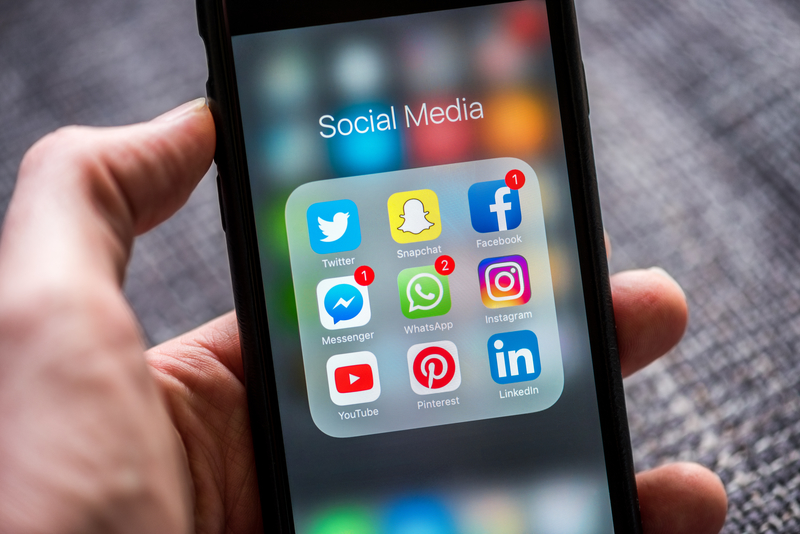 Used properly, social media becomes an effective tool to strengthen your business. With many different platforms, it can be difficult to keep up with them and to know how to use them effectively. Your outreach and customer engagement can increase if you can take the right steps to success.
List Business Information
Social media can be a great place to inform potential customers of your business. It can act as a business card if you set it up with the right information. For example, in the biography section on your social media account, you can list your address, phone number, website, and hours. By doing this, you eliminate the need for potential customers to search around for simple information when you could have made it readily available. This also allows them to immediately contact you if they have any questions or visit your website if they want to make a purchase. Attaching your information to your social media can even help validate your business and help potential customers know that you are real.
Answer Questions
Customer interaction becomes easier through social media because it provides a way to link directly to the customers. You can use your social media accounts as an avenue to communicate with your current and potential customers. Many platforms like Instagram and Facebook already have mediums that you can use to talk directly with your customers through instant messaging. This is much more efficient than using email for a digital drop box because you can easily access the messages and it is also easier for the customers to interact with you as well. You do not have to only interact with customers through messaging. You can utilize the comment section to interact with customers and help them to build a positive relationship with your brand.
Launch New Products
From a business standpoint, you do not need to spend a lot of money for outside advertisements. If you understand what makes a social media account or post successful, you can use social media to launch new productions. All it takes are great visuals and an online presence. In some cases, social media can even cut out the middleman when it comes to selling those new products. You can sell your products from your profile now, and this makes it even more accessible. Your followers can know exactly when your product comes out, why they need it, and how to get one. If you launch a product through your social media, you will find more success over time.
Humanize Your Company
People tend to trust things more if they have something to relate with it about. By putting your business on social media, you have the opportunity to put a face to your company. Customers, loyal or new, will be able to prefer your company over others because they can feel a personal connection with you and your brand. Customers are drawn to brands with a story and a reason behind it. For example, if your business is all about family and your whole family is involved in every aspect of it, you can use your social media to highlight the family unity and attract customers with those values.
Market Online
Not only can you use social media to launch new products, but you can use it to market your entire brand. Marketing through social media, paired with social media advertisements, can be an effective way to grow your customer base. In order to make the most out of your social media, you need to create a marketing strategy based on your target audience and what your goals are. When deciding which platform to use, pick one that makes the most sense for your brand and your audience. You also want to consider what makes your company unique and highlight that in your marketing campaign.
Collect Reviews
Going along the customer service capabilities of social media, it is also a great way to gauge how customers feel about your business. On social media sites like Facebook, customers can leave direct reviews on the page. For other platforms, reviews can be made through tagged posts. You can reach out to social media influencers and offer them samples of your product or trials of your service in return for reviews on their page, giving you exposure to all their followers as well. Once you look at the reviews, it is important that you gather information from them and use them to improve and continue to have good relationships with your customers. They want to feel heard.
Using social media can transform how your business interacts with customers and how it operates overall. If you understand your audience, you can tailor your profiles to attract more customers and bring awareness to your brand. Once you utilize social media and see the consequent growth, you will wish you would have started sooner.
Read this next: Why Does Your Website Need SEO?