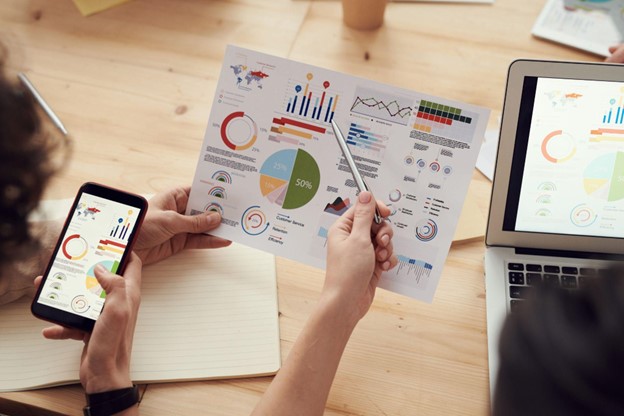 Image via Pexels
Given the sheer amount of competition in every industry and product line, conducting thorough market research has become increasingly important. Market research provides businesses with valuable insights regarding customer preferences, behaviors, wants, and needs. Not only is this information central for creating new products, but it consistently needs to be used to fine-tune offerings and improve customer service to serve them better than competitors. In this article by Meade's PC Repair Shop, we'll explore the best practices for conducting market research before launching a new product or service. Additionally, we'll explore some useful tools that make this process easier.
Identifying Research Objectives
The whole point of conducting research is to learn more about a set of objectives important to the organization. Additionally, without a clear set of objectives, you will find yourself collecting a host of irrelevant data and wasting time and resources. Here are some common types of research objectives to consider:
Understand Customer Needs: A new product will only be successful when it fulfills an unmet customer need, as reported by Info Entrepreneurs. Based on your industry and niche, find what unmet need you can solve and create a product based on that.
Analyzing Competitor Performance: It is common for competitors to sell similar offerings to yours to steal market share. The best way to compete with competitors is to understand them inside out by gathering information on their products, pricing, core competencies, distribution strategies, and marketing activities.
Honing in on a Target Market
Once you have gathered all the data you need, whether it is from primary/secondary market research or a combination of both, it's time to start applying relevant data to determine your target audience. Your target audience will be the select group of customers who will be interested in buying your products, according to Chron.
While this includes understanding customer needs, it also dives much deeper into their buying habits, purchase psychology, demographic factors such as age, location, income, family size, and whether this audience is expected to grow in the long term. After you find a target market, designing and manufacturing a product/service becomes much easier as you have a set of expectations that the product offerings need to meet.
Testing Your Products Among Customers
While all businesses want their products to become an instant success, achieving that goal requires various levels of revisions and product modification. Ideally, rather than releasing the first version of your product directly into the market, choose to release it among a test audience. For instance, food chains such as Mcdonald's, test new burgers at limited locations and only sell them nationwide if they are successful.
Similarly, based on your market analysis, create a test market(s) to sell your product to. Additionally, invest resources in collecting feedback from customers and conducting A/B tests to understand which elements of the offering work well and which don't.
Modifying Products Using 3D Staging
Once you have gathered feedback from customers, the only thing left to do is apply it to your product. Here's where the benefits of 3D staging come in. 3D Staging software provides product managers and designers with a contextual environment to make real-time changes to product design and functionality. Additionally, the software can also be used to generate ideas for marketing promotions, as it allows users to apply effects such as lighting, and shadows, adjust transparency, and much more.
Market research is critical to understanding customer needs. By identifying research objectives, honing in on a target market, and improving products through 3D staging, businesses can improve their offerings to better serve their customers.Meade's PC Repair Shop can repair a wide variety of devices.