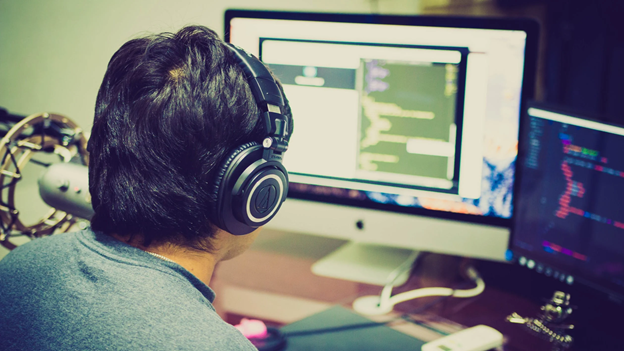 Tips on How to Launch Your IT Career
The world of information technology increases exponentially every year. The more we rely on our systems and digital infrastructure, the greater need there is for IT professionals. If you're ready to pave a career path for yourself that will help you walk into your future, IT is the way to go.
Today's Meade's PC Repair Shop blog covers a few of the basics of what you need to know if you think you're ready for a career in IT.
What is IT?
TechTarget's SearchDataCenter explains that information technology is, "the use of any computers, storage, networking … infrastructure and processes" that deal with the exchange, storage, processing, and creation of electronic data. You can see examples of IT careers everywhere. Take a typical website. To create a fully functional website, it takes the combined efforts of a web developer, database administrator, app developer, and cybersecurity professional to ensure that it is up and running, correct, integrates with other programs, and is secure.
In-Demand Skills
While there are many disciplines under the umbrella of information technology, there are a few skills that every IT professional should at least have a basic understanding of. These include cybersecurity, having the ability to speak on the same level as both tech and business people, and excellent communication. Other skills valuable in the IT workforce include operational technology, bot design, full stack development, and DevOps.
Potential Career Paths
There are many different career paths you can take as an IT professional. Database administrator, hardware design, computer programmer, and cybersecurity professional are just a few. And, you can work in any industry, as all businesses these days need IT experts on their payroll.
The First Steps
When you are working toward your first job in information technology, you'll want to first be comfortable with computers. You can acclimate yourself to IT by earning a degree in computer science or information technology. With these degrees, you'll learn architecture, systems, and data structure. Having an educational background in artificial intelligence or computer theory can help you stand out as you launch your career. Given the nature of IT, you can even take a bachelor's or master's degree online at your own pace without interrupting your current lifestyle.
Pathway To Entry
Once you have the education and are comfortable with computers and systems, you can start diving deeper into the type of job you might want. CIO Magazine points out that it can help to look at job listings to see what's available. If you find a job that looks interesting, but you don't quite have all the skills you need, you have an opportunity to bridge the gap before you apply for this type of position.
Continual Learning
There are very few professions that change as rapidly as information technology. As more and more people channel their efforts into technology, this acceleration is only going to continue. Because of this, when you enter into the world of IT, you must be willing to learn something new every single day. Think about this: less than two decades ago, you did not have a smartphone. You could not check in on your home from anywhere, and video calling was exponentially expensive and rudimentary compared to what you can do with zero effort right now.
Information technology is in demand. With the right skills and education, you can launch a career that will make you a hot commodity for the foreseeable future. With so many options available, you'll never want for a job, and you can learn and grow with the industry until you're ready to retire.
Image via Pexels
Meade's PC Repair Shop helps people by providing extraordinary service and expert repairs using only the highest quality parts available. (276) 880-8900