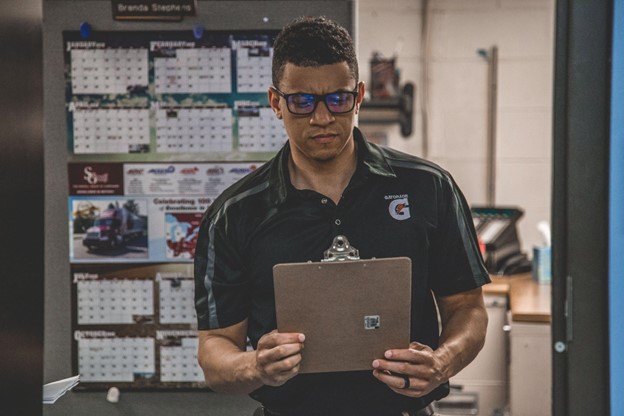 Growing your business is challenging and exhilarating, but you have to plan your next steps just right. Inventory-based small business owners have to deal with logistical matters, such as finding a space for their new merchandise and hiring new people.
Finding employees sounds easy, but it's a time-consuming endeavor and an added cost. In addition to retail or factory staff, you may need to hire folks with specialized skills. From Meade's PC Repair Shop, here is some handy advice to help you estimate how much inventory you'll need and tips to help you hire the best staff.
Evaluate Where You Are
According to DSD Business Systems, you should always have enough merchandise in your inventory to make sure you have items to sell once a customer decides to shop. Selling out of popular items forces you to turn people away and turn elsewhere.
On the other hand, you don't want to have too much excess inventory. This will cause you to use up valuable space, require upkeep, and add to your costs. Consider talking to a trade or business association to get an idea of what kind of inventory turnaround and price markups are typical in your industry.
For example, food service requires quick turnarounds. Fashion businesses can tolerate a 30 to 60-day turnaround. It's better to err on the side of caution and overestimate how much you need so you can shop for a better deal when buying new inventory. Estimating your potential inventory will also help you make an educated guess for how much space you'll need. It's common to keep a backroom or rent a warehouse to store your inventory, but this adds to your business's cost.
Take Care of Logistical Matters
IndustryWeek points out that inventory-based businesses face unique challenges in a changing economy. If you decide you need a warehouse, you must find enough employees to successfully run it. Hiring new staff takes time, expertise, and patience.
A consultant can recommend warehouses or back rooms and help you use them effectively, control for traffic, and determine a layout that works best for your needs. Of course, you're hiring employees to keep inventory, which may mean obtaining software that lets you better keep track of numbers, and hiring an IT support group in case of glitches. Your IT support will also need to be able to handle any cyber security threats you may encounter. This can include not only your website, but also any computerized internal systems as well.
The proper software will expedite the tracking of your inventory so you can always know how much you have and what you need.
Finding, Hiring, and Keeping Good Employees
Expanding your business is a necessary investment and can result in increased profit margins if done right. However, the first phase of expansion will result in a temporary dip in profits. Hiring qualified employees can keep your business healthy for years to come.
Factory and floor workers will make up the majority of your new warehouse employees, but you will also need a human resource office, accountants, and other operations staff to make sure everything goes smoothly. And remember, what happens after you hire is just as important as the steps you take during the hiring process.
Providing proper training and onboarding, and offering benefits, such as advanced shift scheduling, which helps employees feel they have job security and the ability to plan around their work schedule, and either a healthcare plan or stipend, which shows you care about your staff's wellbeing, can create employee loyalty and save you tons by avoiding the high cost of turnover.
As you add staff, start featuring your team members on the About Page of your business's website. This is a great way to boost employee morale, and it shows customers that you care about the people who work for you. Typically you want to include a headshot of each employee, and, ideally, the photo is taken at work. If you must ask a new staff member for a photo of their own, you'll want to make a cutout of their photo to avoid unnecessary background noise.
New Employees: Direct Hire vs Staffing Agency
Employees can be hired directly or you can work with a specialized staffing agency. Directly hiring an employee takes longer, but it allows you to offer benefits and other perks that will attract top-tier candidates. Filling these positions takes longer, so it's best to invest in the staff you know you can work with for years to come, such as employees with a specialty that can truly get to know your business.
A good staffing agency will verify candidates' qualifications, including references, certifications, and experience. They will also listen to your needs, make on-site visits, and truly get to know your company so they can send the best employees. An agency specializing in on-demand labor will be equipped to help you deal with business surges, or provide a backup plan if an employee needs to be absent. And hey, if you like an employee you can eventually hire them directly yourself.
When it comes to finding staff, you want to make the best choices possible to help grow your business. With a mindful approach and a strong effort to support your staff, you can ensure you create the perfect inventory team.
This article is brought to you by Meade's PC Repair Shop, where we strive to help people by providing extraordinary service and expert repairs using only the highest quality parts available. For more information about our services, please contact us today!