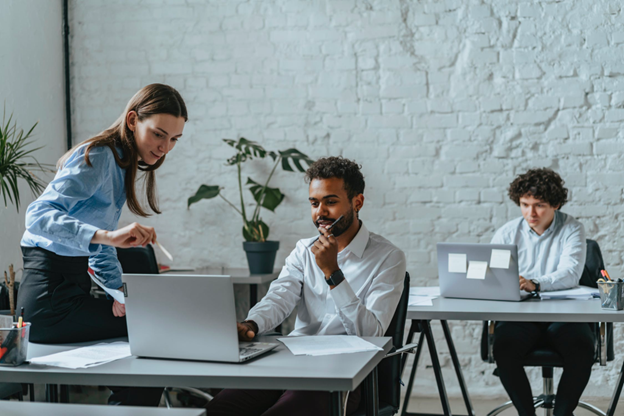 Meade's PC Repair Shop helps people by providing extraordinary service and expert repairs using only the highest quality parts available. Contact us today to learn more! servicedesk@meadespc.us
Digital Tools and Processes That Can Help Your Small Business Succeed
In today's business world, Simplilearn notes that it's more important than ever to keep up with the latest digital trends and technologies. Small businesses that can utilize digital innovation effectively will have a leg up on the competition and be able to better position themselves for long-term success. In this blog post, Meade's PC Repair Shop looks at some ways small businesses can use digital innovation to grow.
Using Online Project Management Tools
One of the most effective ways small businesses can utilize digital innovation is by using online project management tools. By using these tools, businesses can streamline their workflow, optimize their processes, and get a better handle on their overall project management. There are a variety of different online project management tools available, so it's important to do your research and find the tool that best fits your business's needs.
Using Data Analysis and Process Mining to Optimize Processes
Another way small businesses can use digital innovation to their advantage is by using data analysis to optimize their processes. By tracking data and analyzing it for patterns, businesses can identify areas where they can improve their efficiency and make changes accordingly. This data-driven approach can help small businesses save time and money in the long run.
Optimizing processes give employees confidence in the systems they use as they no longer need to perform redundant or repetitive tasks, which is where process mining and mapping – an important part of data analysis – comes into play. When you research the functions of process mining you'll find that the benefits of process mapping include the use of data to discover, confirm, and improve workflows that benefit your entire operation. Not only can you improve efficiency and employee satisfaction, but process mining can also assist in increasing sales, managing risk, and helping you find otherwise unforeseen opportunities. To get started, identify potential data sources and map out a timeline.
Converting to Cloud Computing
Another digital trend that small businesses should consider taking advantage of is cloud computing. Cloud computing allows businesses to store their data and applications remotely, which, as Perle points out, can save space and money on hardware costs. Additionally, cloud computing makes it easier for businesses to scale up or down as needed, making it a more flexible option for small businesses.
Creating a Mobile App
In today's mobile-first world, it's also important for small businesses to have a presence on mobile devices. One way to do this is by creating a mobile app for your business. A well-designed app can help you engage with your customers, promote your brand, and increase your sales. If you're not sure where to start, there are plenty of resources available to help you get started with app development.
Such an app is a key element of your digital marketing efforts. Digital marketing should integrate it into your marketing and sales plan. Another idea is a standout infographic on your website. You could hire a graphic designer to design your infographic, or you could DIY by using free templates that you can customize for your site (here's a possible solution). Once you choose a template, you can personalize it by adding your own text, colors, background, and design elements.
Using AI
Finally, another area of digital innovation that small businesses should be aware of is artificial intelligence (AI). AI can be used for a variety of tasks, such as customer service, marketing, and even sales. By utilizing AI, small businesses can automate some of their tasks and free up employees to focus on other areas of the business.
Small business owners have a few AI options available to them. The first is to use AI chatbots to automate customer service. This can be used to answer common questions, process orders, and provide support. The second option is to use AI assistants such as Google Home or Amazon Echo. These assistants can be used to manage schedules, track expenses, and order supplies. The third option is to use AI software to automate tasks such as bookkeeping, marketing, and product research. Whichever option small business owners choose, they can expect to see an increase in efficiency and productivity.
Digital innovation is essential for small businesses that want to stay competitive in today's market. There are a variety of different ways small businesses can use digital innovation to grow, including using online project management tools, converting to cloud computing, creating a mobile app, and utilizing AI. By staying up-to-date on the latest trends and technologies, small businesses will be better positioned for long-term success.
Image via Pexels